Inflatable Paddle Board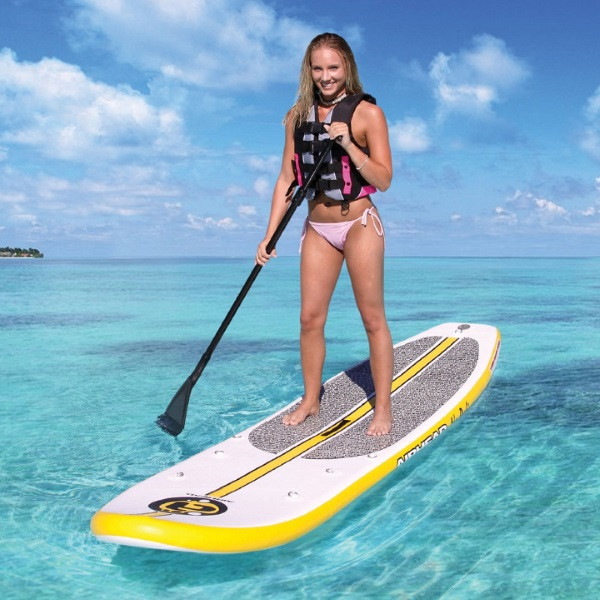 Easily transported in a carry bag. Includes paddle, pump & life vest
People find it hard to believe that something that you blow up can actually be stable enough to float you out on the water.
Since most higher end inflatable SUP companies use what is called "drop stitch technology, not only are they stable enough,
they are about 80%-90% as rigid as traditional paddle boards.
The huge advantage is the ability to collapse down into an included travel bag & be easily transported in the trunk of a motor vehicle.
Paddleboard
$65 - 8am-5pm
$100 Deposit required
24 Hour Rental available for an extra $10
(pick up after 8am, return next day 8am OR pick up at 5pm, return next day before 5pm)
Book Rental